Airbnb concierge in Paris
The major advantages of choosing an Airbnb concierge for your rentals
The vacation rental sector has boomed in recent years, particularly with the emergence of online platforms such as Airbnb. However, managing these rentals can be complex and time-consuming for owners. That's where our Airbnb concierge service comes in, helping to optimize the profitability and quality of your rental while freeing you from the time and constraints associated with this activity..

Saving valuable time for owners
The main reason to use an Airbnb concierge service is to save time. By entrusting the management of your rental to professionals, you'll no longer have to worry about the various tasks inherent to this activity, such as communicating with tenants, handing over keys or even cleaning between bookings.
Take complete charge of logistics
L'un des aspects les plus chronophages de la gestion d'une location saisonnière est la logistique. Notre conciergerie Airbnb prendra en charge toutes les étapes de la location, depuis la création et l'optimisation de l'annonce en ligne jusqu'à la coordination des services de ménage et d'entretien. Vous pourrez ainsi vous concentrer sur d'autres projets ou simplement profiter pleinement de votre temps libre.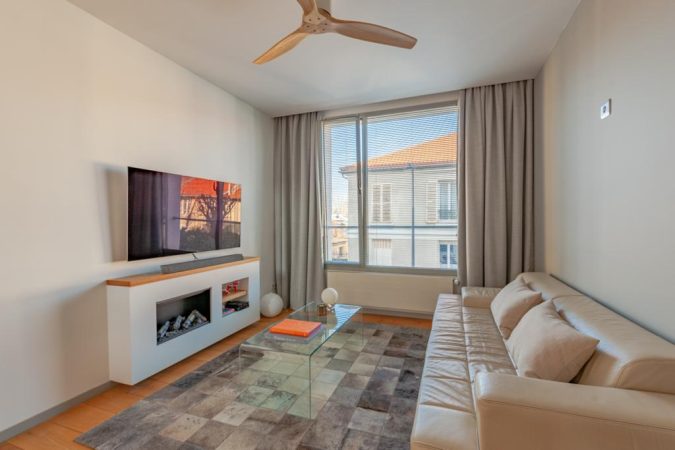 Personalized advice to improve your offer
In addition to ensuring optimal rate management, our Airbnb concierge will also advise you on how to make your accommodation more attractive to travelers. From recommendations on layout and decoration to highlighting your property's assets, you'll receive a wealth of personalized advice to help you stand out from the competition.
Contact our team also for property management in Paris,  interior decoration in Paris, or home staging in Paris.
Quality service to satisfy your tenants
Tenant satisfaction is of paramount importance in the vacation rental business. Indeed, satisfied customers will leave good comments and recommend your property to their friends and family, helping to increase your reputation and therefore your occupancy rate. Our Airbnb concierge service in Paris will do everything in its power to offer your tenants impeccable service, whether in terms of welcome, cleanliness or availability.
Handling unforeseen events and emergencies
When you call on Airbnb Open Up concierge services, you'll also benefit from assistance in the event of a problem or unforeseen event. Whether it's a technical problem in the accommodation, a last-minute cancellation or any other situation requiring rapid intervention, we'll be able to react effectively to find a suitable solution.
A solution tailored to the specific needs of each owner
Our Airbnb concierge services can be tailored to the needs and expectations of each owner. You can choose between different formulas, ranging from simple key management to a complete service including communication with tenants, reservations, cleaning and property maintenance. This flexibility means you'll find a solution that's perfectly suited to your situation and your seasonal rental objectives.
Tailor-made partnerships with local service providers

Finally, our Airbnb concierge service works closely with local service providers, such as cleaning companies, craftsmen or delivery services. This is a guarantee of quality and responsiveness, since these professionals are perfectly familiar with the specifics of the local market and can intervene quickly when needed.
In short,
using our Airbnb concierge service in Paris offers many advantages for owners of vacation rentals. Saving time, maximizing profitability and satisfying tenants are just a few of the benefits that will make your real estate investment as profitable as possible. So don't hesitate to take the plunge and take full advantage of this innovative solution by contacting Open Up!
 15 % Commission Formula
Arrival and departure of travelers independently with a lockbox 
Our team assists them remotely during stays.
 17 % Commission Formula
A concierge ensures the reception ( or the departure) of travelers on site. 
Our team assists them remotely during stays.
19 %  Commission Formula
A concierge ensures the reception and the departure of travelers on site. 
Our team assists them remotely during stays.
RESTOCKING + 4% 
Systématic restocking of cleaning products and consumables.
LAUNDRY + 2% 
Loan of hotel quality bedsheets and towels.
 A LA CARTE  SERVICES:
Reception or departure extended hours (7 am to 9 am / 8 pm to 10 pm): + 20 euros 
Reception or departure at night time ( 10 pm to 7 am) : + 40 euros 
Passenger delay: +10 euros/ 30 min
Cleaning : From 40 euros 
Conciergerie d'entreprise à Paris
Real estate - Property management - Lifestyle
Contactez-nous pour avoir plus d'informations.
Gage de qualité & Excellence du service
Proximité des échanges et écoute par
notre dimension humaine
Conseils et Expertises
Les meilleurs offres et conseils
grâce à notre carnet d'adresses

Accessibilité
Services proposés
aux particuliers et aux entreprises