Paris property management and luxury concierge
Discover our special services for the management of your Parisian residence and a personnal assistance included.
Open Up, excellence and serenity in the management of your property in Paris!
It is not because you are rarely present in your Parisian apartment or that your professional activity requires you to travel frequently that your property does not need attention during your absences.
And like any owner, you like to return to your residence, your second home or your large Haussmannian apartment and immediately enjoy its comfort, knowing that you have a prestigious partner to take care of it.
Open Up is a team of professionals who are experts in Property Management in Paris. By placing our expertise at your side, you save time in the stewardship of your property while you are away and you benefit from personalized services when you are present or wish to welcome your guests. Contact our private office in Paris for more informations !
Learn about our services of property management & bilingual personal assistant :
Your local point of contact for the administration, care and stewardship of your property

Open Up Paris offers you a range of services to free you from any constraint. We put the best skills at your service to meet all your requirements and offer you excellence.We adapt to all situations to meet your needs quickly and professionally.

We are here to ensure your peace of mind with our tailor-made services for the daily management of your apartment .
What are our differents offers?
We offer two formulas: an "à la carte service" for your specific needs or subscription to the Property management Pack for an annual support .
THE PROPERTY MANAGEMENT PACK offers you an essential range of services, to which you can add additional services as you desire.This annual subscription pack includes:
- keyholding all year round
- a monthly inspection of your property. This inspection consists of visiting, airing, and checking your apartment,the planning of any renovations that may need to be done, with your approval.
- Monthly mail collection
- The scanning and sending of this mails to you by email.

- Your representation at the AG of co-owners.

- Management of insurance files until compensation.

- Installation and monitoring of electricty, internet, water, gas subscriptions.

- Maintenance and assistance for the intervention of a professional

- Access to renovation and decoration services of your property.
- Miscellaneous administrative and financial services.
- Access to à la carte services : household, stewardship etc..
Our offer provides year-round access to the services either by email or by phone(whatsApp,messenger...).
The B2B concierge Corporate pack meets the specific needs of businesses and commercial property management.
We invite you to create a membership request online specifying your needs. This request is without obligation. We will then contact you rapidly.
Entrust the property management of your property

Join our Club from € 149 incl. tax/month
A monthly package including key holding, one inspection per month, mail collection, scanning & emailing of important documents and access to the concierge services at a preferential rate.
Our goal: to enable you to coordinate professional management of your Parisian residence and enjoy preferential service from wherever you may be.

This request is without obligation. We will contact you to create a custom quote.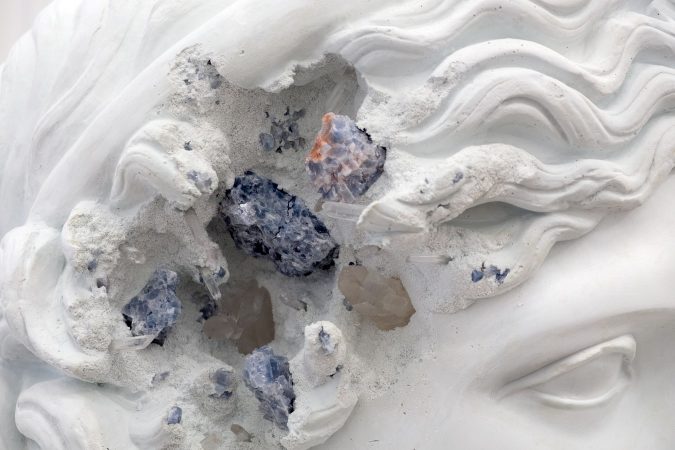 A complete enhancement service though decoration in Paris
Our services are à la carte or accessible via the Club or property management pack
The Open Up Excellence Club
Open Up Paris also provides support to you for the valuation of your real estate investment with our comprehensive renovation and decoration service.
We will handle your decoration requests from the moment you purchase the property and will negotiate the best prices for you. Whether you intend to use the property as your pied-à-terre or for rental purposes, international customers are sensitive to architecture and design.
By entrusting the decoration of your property to Open Up, you will automatically add value to your property. We adapt to respect your budget and offer you decoration that is aligned with your tastes and personal choices.
Many quality services, apartment stewardship, residential property management, personal assistance, legal advice, supervision of your carefully-examined renovations (particularly for non- residents or French expatriates to meet your specific or recurring needs .
Contact us for a specific on-demand service >
Choosing Open Up means benefiting from customized services that go far beyond simple property concierge services in Paris.
By entrusting us with the keys to your property, we ensure the continuity of its proper functioning through regular inspection visits, the collection of your mail, the receipt of your goods, the management of your various subscriptions or our arrival and departure service to ensure that you return to your apartment in the most comfortable way possible, among a selection of many other services.
Open Up opens the doors to a new vision of property janitor services in Paris by offering you a variety of advantages:
Open Up has a team of qualified and experienced experts in the field of property concierge services. Their in-depth knowledge of Parisian real estate and its specificities as well as a natural propensity for customer service, ensure optimal management of your property.
We specialize in luxury concierge services, offering superior quality and personalized services to meet your most demanding expectations. The services we provide live up to the reputation of the city of lights in terms of luxury and elegance.
Open Up attaches great importance to the quality of the relationship established with its clients. Our team listens to your needs and works in close collaboration with you to guarantee a personalized service adapted to your expectations.
We are aware of the importance of discretion and confidentiality in the management of prestigious properties. Our luxury concierge professionals respect your privacy and ensure that your personal and property information remains confidential.
Network of quality service providers
Open Up has an extensive network of carefully selected outside service providers to offer you the best possible services in Paris. Whether it's maintenance, renovation, unique guest experiences or personal assistance services while in the capital, you can count on quality partners to meet your needs.
Open Up keeps you informed at every step of the property management process, ensuring complete transparency and control over all services provided.
You are overloaded with work and have little time to devote to the organization of your daily life, you wish to be accompanied in the management of your property during your absences from Paris or you express personal needs requiring the use of our luxury private concierge services?
Open Up invites you to contact our team in order to study your needs and to offer you a personalized support solution and a winning partnership for the management of your property.
Property Luxury Concierge Services
Property management - Lifestyle - Property concierge services
Contact us for more informations
Quality & sense of service

We are here to listen and provide you with the assistance you need
Choice professionals

The best offers from our professional
providers thanks to our rigorous selection process
Accessibility

Our services are provided to
both individuals and businesses