Why sell your property with an expert?
Selling your property is no small feat. You have to be able to manage a multitude of things with a master hand. Open Up Paris, realtor takes care of it for you.
Whether you want to sell your main or secondary home, we can help you. We manage Parisians pied-à-terre. So, you don't even have to be there to manage this business! We have concierge and assistance services, and we will solve your sale without stress. You can therefore call on us even if you do not live on site. We supervise your move if needed.
Here is how the sale of one of your properties in our expert hands goes: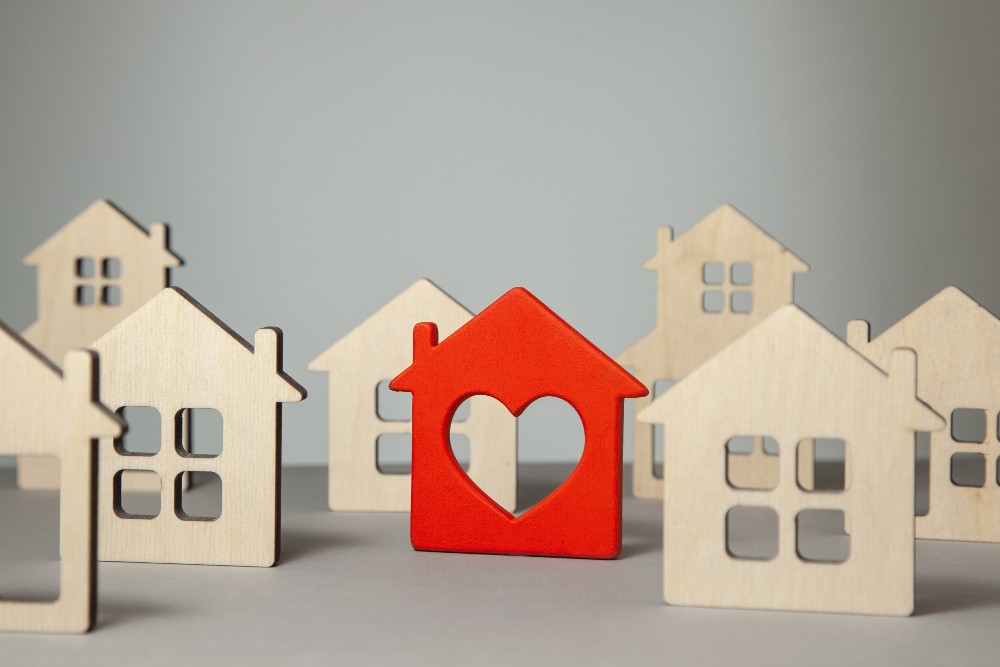 We estimate your property at its fair value
From our first exchange, we analyze the price of your property within 24 hours, this service is completely free. To benefit from it, simply fill out this property valuation form at the bottom of the page.
Following this, we provide you with an answer containing quick and effective solutions to enhance your property and facilitate its purchase, while respecting its value as well as market prices. There is no question here of selling off your property! This is the reason why we suggest that you draw up an EXCLUSIVE MANDATE.
We then validate this price together, which will trigger the beginning of our mission.
We will give a boost to your property with quality photos, videos and virtual tours
We will take several photos and videos of your property, taken from a flattering angle to highlight it as much as possible. During this stage, we also collect all the documents necessary for its sale, such as, for example, the technical diagnostics.
When you benefit from an exclusive mandate, we guide you so that your property is as attractive as possible, on the program: free decluttering or makeover advice session! We carry out tailor-made services and we have teams of professionals in the field of interior decoration and renovation who proceed in detail to the improvements to be made so that your property sells easily. you are of course free to sell in condition or to make some improvements before the sale.
Discover the technology of our virtual tours in the event of an exclusive mandate appreciated by our local and international customers.
For a property intended for an international clientele, we automatically set up a virtual visit. These are free for exclusivity and in high definition, to give a real overview of your property and highlight its qualities. Before any trip, a customer can enjoy visiting remotely without geographical barriers.
We are looking for the ideal buyer for your property
Your property is precious, which is why it is important that the buyer is someone you can trust. We are constantly on the alert for the ideal candidate who will be able to take care of your property and buy it in the best conditions. We have real expertise in negotiation thanks to a specially designed argument that includes the new specificities of the real estate market. We know that this market is ultra-competitive, which is why we are a premium realtor that benefits from a team of proactive professionals.
We do everything we can to defend your interests. In addition, we provide you with all the exchanges concerning the stages of your real estate transaction. It is essential for us to be 100% transparent to establish a climate of trust.
We know Paris from top to bottom and we put forward all the refinement and the art of living, as well as all the aspects that make you want to live there. To sell a property, you must also sell its location and we are experts in this field. We know that to sell a property, you must know how to arouse a certain emotion in the prospective buyer. He will buy your property because we will ensure that this act gives him joy.
We establish a relationship of trust and a media plan adapted to your property
Lors de tous nos échanges concernant votre projet, nous souhaitons instaurer une relation de confiance. Nous appliquons également ce principe au niveau de nos honoraires. Dans le cadre où vous choisissez de signer avec nous un mandat exclusif, nous vous faisons bénéficier d'une remise et nous vous accompagnons de A à Z dans votre projet avec intérêt.
During all our discussions concerning your project, we want to establish a relationship of trust. We also apply this principle to our fees. In the context where you choose to sign an exclusive mandate with us, we give you a discount and we accompany you from A to Z in your project with interest.
We analyze your request, the procedure to follow as well as the files of potential buyers, their resources, their financing, and guarantees are also scrutinized. We want to be transparent in each of our exchanges, which is why we provide you with reports on each of the visits we make. Once you accept an offer, our support continues since we guide you until the signature at the notary. Choosing Open up Paris means choosing to place your property in the hands of an expert who will also set up the media plan adapted to your property.
To be able to live in the city of light, you must know how to adopt a whole art of living. Our mission is to make your future buyer discover one of the most beautiful cities in the world and to make him want to settle there. Do not hesitate to contact us for more information.