Find out how our services breathe new life into the real estate projects of expatriates and
non- French residents.
Project : LE RIVIERA, Chessy
Un style art déco, un art de vivre
Real-estate développer : LEGENDRE IMMOBILIER
Several years ago, a charming expatriate couple bought their dream house in the Paris region off-plan without being able to follow its progress.
The key collection date has finally been set by the property developer, but we are in the middle of a pandemic! They quickly understood the potential of our assistance by being their
point of contact in France.
Thanks to our photo reporting services and remote video meetings with the developer, the happy owners were thus able to recover the keys to their newly completed property while confined abroad.
They quickly signed up to our key custody service so they wouldn't waste time and order part of their property's furnishings in an art deco style.
Kitchen layout: Functional and minimalist
When you enter the house, you are immediately struck by the volume and space given by the huge glass roof and its luminosity overlooking the living room. But the space allocated to the kitchen is woefully small. The layout of the open kitchen was therefore designed to be functional, sober, and elegant with storage worthy of the capacity of the house, extending over the dining room with a minimalist style, in no way distorting the personalized decoration and furniture of the dining room that will be chosen.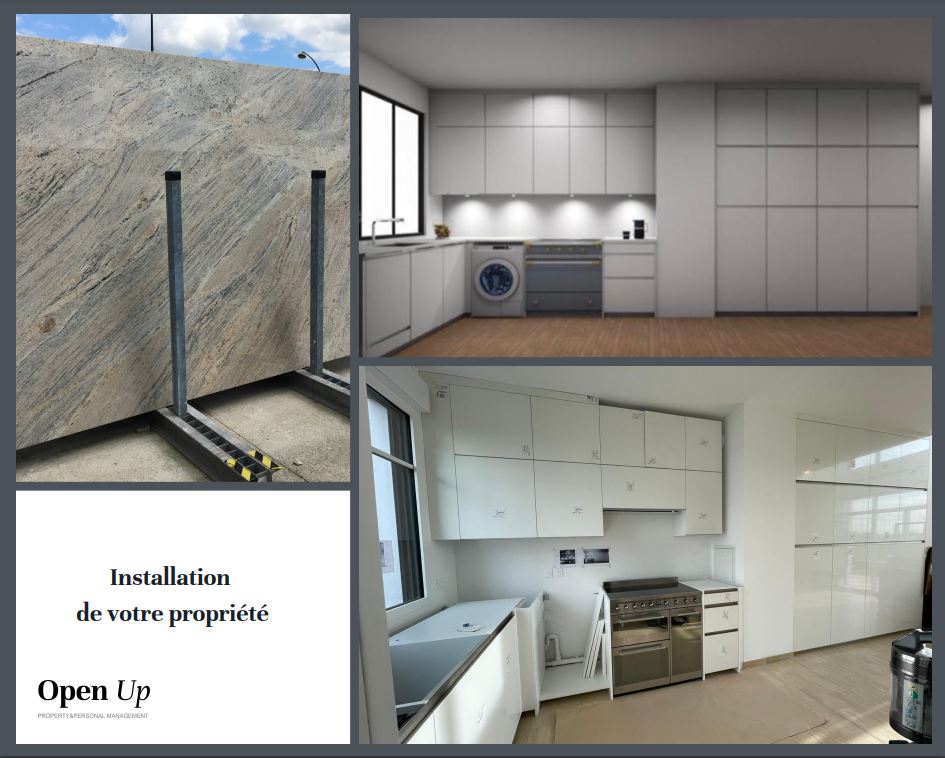 The comfort of a remote installation
Traveling frequently between France and abroad, our services have enabled young owners to avoid the constraints of moving in by planning the ordering and installation of furniture and small DIY.
Landscaping with the installation of patio planters has been prepared to take advantage of a green setting and create an intimate atmosphere isolated from the view of neighbors.
Fans of Nordic well-being, they were also able to organize the ordering and installation of their traditional Finnish sauna cabin, a real luxury that has become accessible to enjoy as soon as they arrive!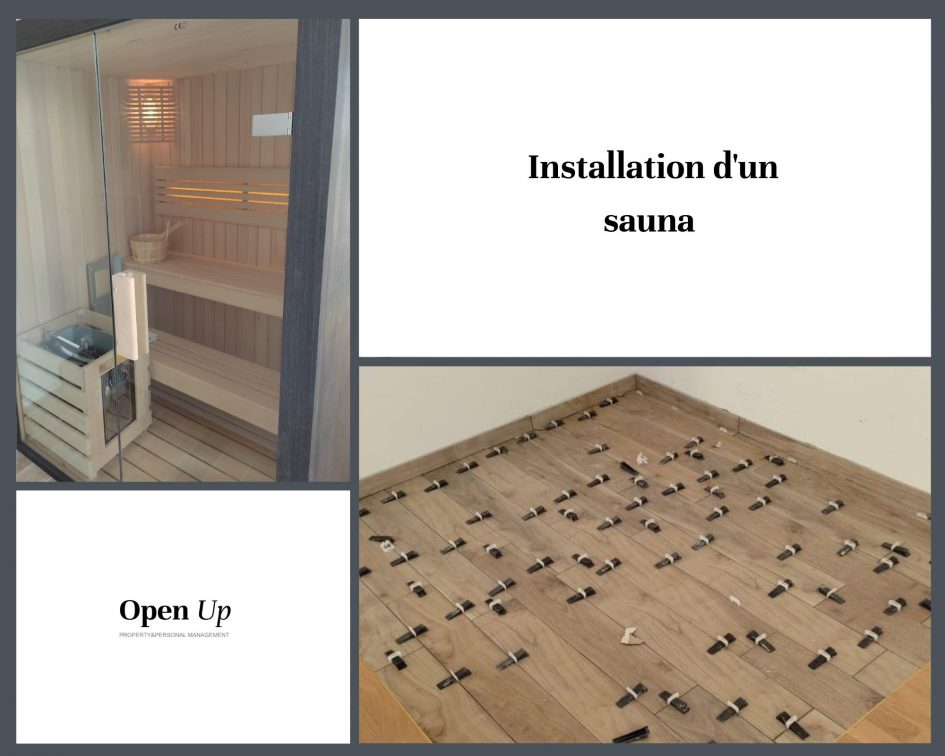 Expats have thus optimized their time and energy by subscribing to our residential facilities services. The strengths of our services result in perfect communication with the opening of a WhatsApp line allowing real-time exchange of all events and daily needs.
We share with you some photos report before completion: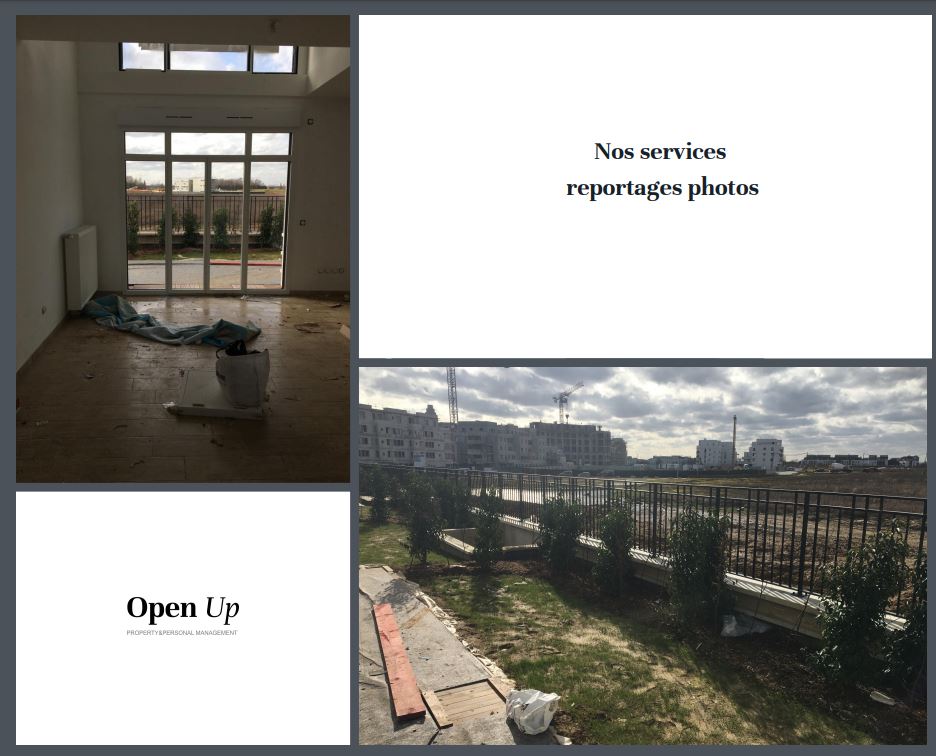 A traditional real estate agency doesn't always meet expectations when you don't live there.
Therefore Open Up Paris offers real estate services and private concierge services in order to offer you practical solutions of daily assistance to expatriates, non-residents and corporations who invest in French real estate, while living in abroad: Search for your home sweet home, sale of properties with or without upgrading of its condition, keeping keys,
installations of pied-à-terre or property intended for rental until the stewardship and maintenance of residences.
In the case of a complete renovation, owners can bring in their architects, decorators, project managers and contractors. We also have at your disposal a specialized company to assist you according to your needs.
Open Up Paris is at your disposal, we will be happy to assist you in your project.
Contact us directly contact@openup.paris or by WhatsApp +33 671 50 18 45
Or explain to us while filling out the online form
: https://openup.paris/en/renovation-project-en/
We will get back to you as soon as possible.